Cancer – when I first heard the word, this was my fear:
It wasn't that I might die – although that was certainly swirling around in my brain. Some more logical part of my mind understood, though, that even if my case were bad, death wouldn't be imminent. There'd be surgeries to try, medications, chemo, radiation….lots of measures before, well…before the big fear ever became a reality. At a minimum, I had a few years.
No, what immediately went through my mind was the slippery slope. I feared entering "cancer world," seeing my life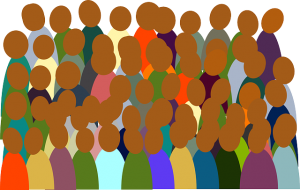 transformed from something I thought I directed, to something cancer dominated. Before, I worried about my goals and how to get there — my writing, my activism. In the limbo after hearing that word in the same sentence as my name, I feared a life where every day began and ended with what to do about the cancer, what stage I was at, and the best way to treat/fight it. I feared that everything I once valued or thought important would be hiding in the shadows of this fight for my life. I wanted to keep everything as it was and put the illness in the shadows. Just deal with it like I might a cold or the flu, and then "get back to normal."
Can't be done. There was no way to avoid "cancer world." It pulls you in because it has to. No matter what stage, the illness demands complete attention, and in exchange provides admission into a club most of us would rather never join. At least not "before" we first hear the word. Our days do become focused on all things cancer, even if that focus gently ebbs as we move through treatment. But it's never gone. We become experts on cancer and its side-effects, treatments, related ailments, and the post-traumatic stress it leaves behind. None of us will ever look at our bodies the same way; none of us will ever hear about someone else's diagnosis without feeling a pang deep inside, a painful reminder of our own first moments and a sorrow that someone else has been forced to join our ranks.
There are heroes among us who brave the worst cancer has to offer, and getting to know them has been a blessing (thank you Twitter). Cancer has taught me to refocus, given me perspective on what matters and what doesn't, on how to let go and when to hold on. Yes, I'm all the way down that slippery slope and there is no way back up to the place where I began (the day before I first heard the word). I will never be naïve again about so many things, nor will I believe I am entirely in control. And that has been wonderfully humbling and instructive. "It's wisdom born of pain," as Helen Reddy sang in a feminist anthem that now has new meaning for me. Its lesson: (her words, too) "if I have to, I can do anything."
Share:




Follow: