The day after my final radiation treatment, a dear friend said, "Now cancer is in the rear-view mirror." She meant well, and having been through a (different) cancer of her own a few years earlier, she was drawing from her experience. A pragmatic soul, when her treatment was over, she simply put it all behind her. But I remember feeling my whole body clench at her words and something a bit like anger well up inside me. "Not yet," I replied.
"But it's done now," she said. "You're a surv…."
"No," I cut her off. "Don't say it. Don't say I'm a survivor. I'm not there yet."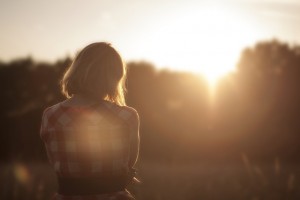 There is a tendency to fast-forward those of us with cancer to the other side, to race us from the afflicted to the well again. On some level I get it – cancer is such a scary illness with so many possible outcomes that loved ones want us to return as quickly as possible to "healthy." They want that "happily ever after." Trouble is, for those of us with cancer, the scars are more than physical.




Follow: